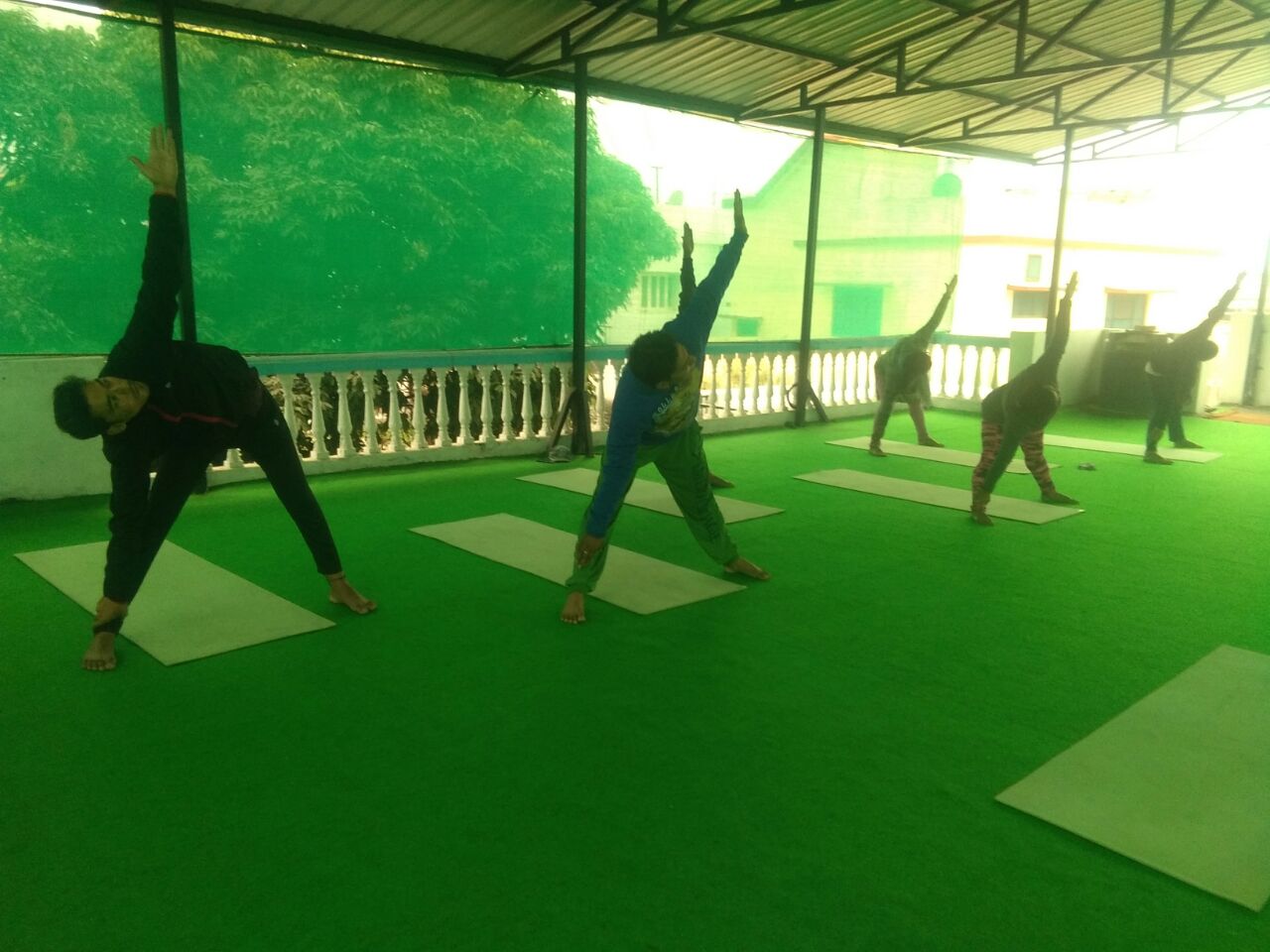 Advance yoga Classes center in Dehradun Uttarakhand
Advanced yoga is a comprehensive and multidimensional practice that encompasses physical, mental, and spiritual aspects of life. It goes beyond the basic asanas or physical postures, and includes various techniques such as pranayama (breathing exercises), meditation, self-reflection, and self-inquiry. Advanced yoga is a transformative practice that helps individuals connect with their inner self, cultivate awareness, and develop a deeper understanding of their body, mind, and soul.


Here are some of the key elements of advanced yoga:
Asanas : Advanced yoga involves advanced asanas or postures that require a high degree of flexibility, strength, and balance. These postures go beyond the basic asanas and are designed to challenge the body and mind. Some examples of advanced asanas include arm balances, inversions, and backbends.
Pranayama : Pranayama or breathing exercises are an essential part of advanced yoga. It involves various techniques of breath control that can help in regulating the breath, improving lung capacity, and balancing the body's energy. Some of the popular pranayama techniques include kapalbhati, anulom-vilom, and ujjayi pranayama.
Meditation : Meditation is a key aspect of advanced yoga. It involves sitting in a quiet place and focusing the mind on a specific object or idea. Through meditation, one can develop a deeper sense of awareness, clarity, and inner peace. There are various meditation techniques such as mindfulness, loving-kindness, and transcendental meditation.
Self-inquiry : Self-inquiry is an integral part of advanced yoga. It involves examining one's thoughts, emotions, and beliefs to gain a deeper understanding of oneself. Through self-inquiry, one can identify patterns of behavior that may be hindering their growth and work towards eliminating them.
Philosophy : Advanced yoga is rooted in the ancient philosophical texts of India, such as the Yoga Sutras of Patanjali. These texts provide a framework for understanding the nature of the self, the mind, and the universe. Advanced yoga practitioners study these texts to gain a deeper understanding of the philosophical underpinnings of the practice.
Teacher-student relationship : In advanced yoga, the relationship between the teacher and the student is of utmost importance. The teacher is seen as a guide and mentor who can help the student navigate the complexities of the practice. The student is expected to show a high degree of commitment, respect, and humility towards the teacher.
In conclusion, advanced yoga is a transformative practice that involves a range of techniques aimed at cultivating physical, mental, and spiritual wellbeing. It requires a high degree of discipline, commitment, and self-awareness. Through advanced yoga, individuals can unlock their true potential and live a more fulfilling life.Our Yoga Teacher is Very Young & Full Practical Knowledge have every Yoga Asanas &Poses, Lots of Photos & Videos we have. Our all teachers from Garhwal-Uttarakhand. If you join our Yoga Centre, you will learn lots of advanced Yoga, Meditation, Retreat.
Yoga Fees
Discover a Beginner Classes, Intermediate classes, Advance yoga instructor education publications value with certification with us. Yoga instructor education at pleasant costs.
Beginner Classes
Rs. 1,500/-
Asanas, Pranayam, Meditation
1 Hour Class Per Day
6 Day Classes
Saturday (Fitness Games Classes)
Join Now
Intermediate Classes
Rs. 2,000/-
Asanas, Pranayam, Meditation
1:30 Hour Per Day Class
Cleansing
6 Day Classes
Saturday (Fitness Games Classes)
Join Now
Advance Classes
Rs. 2,500/-
Asanas, Pranayam, Meditation
2 Hour Class Per Day
Cleansing
6 Day Classes
1 Tour in a Month
Saturday (Fitness Games Classes)
Join Now